Por Camila Morandé
Paul Jason Klein walks in a room and everybody knows he's an artist. And not because he's having a dramatic meltdown or talking too loud in an authoritarian voice tone in order to get attention. No matter the time of the day, he's probably wearing baggy clothes while looking at his phone, as he nods his head in agreement to some friend talking to him. Klein just exhales coolness. And his 828 thousand followers on Instagram and Twitter know so.
Maybe it's the moon hoop earring he always likes to wear —the one his fans loved so much that his band is now selling as official merch—, that distant, melancholic look in his turquoise eyes or the many tattoos he has all over his body. Speaking of which, years ago, he got a magnet in his forearm because someone told him he was magnetic and he fell so in love with the compliment, that wanted to give it an unforgettable mark on himself. It lays on his forearm, along with the one he got in honor of seven arena shows LANY played with John Mayer in 2017 and two matching dices he shares with Halsey.
Lollapalooza gave the alt-pop band its first time playing in the continent. In Chile, they were given a main stage, but at 2:00 p.m — not exactly the most convenient hour to attract crowds. Many today well-known bands debuted this way at the festival, though. For example, the Twenty One Pilots duo debuted in 2016's Lolla at 3:00 p.m and this year, they were the third name in line in the official line-up poster, front row along with Kendrick Lamar and the Arctic Monkeys. And Paul gets it. "Our kind of gate way into South America was playing Lollapalooza, so it was such a win for us to get on the line-up for South American Lolla," Klein starts explaining. "And hopefully, after the festival, of course we'll be coming back to play our own shows and really starting to build a legitimately fanbase down here."
He started writing songs at 15, because he wanted to take a childhood friend to the traditional American prom. "She did say yes. She was also my first kiss. But you know, I wrote a lot of songs and a lot of bad songs. Before LANY, I was Paul Klein, like as a singer and songwriter, and I had very little success with that. I guess you have to fail before you get a ride. And I think, with LANY, I finally got the ride," he says. At the same age, he visited Los Angeles for the first time in his life and just knew that city was where he belonged to.
16 years later, he can't remember the lyrics that made that high school romance bloom, yet laughs as confesses "they were just probably describing all the things I loved about her." The present is not too different. He still writes songs about being in love and getting his heart broken, but he now gets the inspiration from ex girlfriends with their own big name in the business and plays the lyrics and melodies he composes about the memories he shares with them in front of thousands of screaming fans.
Paul has a college degree and did quite good in school. "I double minored in music performance and music business. Then moved to L.A to keep writing songs and pursuit my art, but obviously you have to get a job to pay your rent," he exclaims while remembering applying at grocery stores and banks, but no one wanting to hire him since he was looking for a part-time job. "It was a tough time," he admits. One of his many jobs was holding the door for people coming in and out of a fancy store for hours. "I had hardly any money. I used to stand outside that door and think of band names and band ideas," he recalls.
The journey to stardom
The first LANY bandmate he met was Jake (Goss), at the gym and through a mutual friend. He describes him as "the best drummer in the world, with a reputation of just being awesome." They never talked about making music together, just became really close "right off the bat." At the time, his new best friend was living with Les (Priest) in Nashville, and they all simply used to hang out together. Shortly after, Jake and Les started their own duo project, called "WRLDS" and Paul, who was trying to keep his solo career going, was moved by their work all the way from the City of Angels.
"I was like, 'They're my friends. Maybe I can write some songs with them and, if they're good, we can start our own band.' At that point, it was some kind of long-distance friendship. But when something would happen, Jake was the first person Paul called. For example, when he was offered to be on the extremely succesful American show The Voice.
"I've been classically trained in piano for thirteen years and studied jazz, so I never viewed myself as a vocalist. Still. I'm still kind of nervous to sing sometimes. But somebody said 'I know the casting director of The Voice, I just think you'd be awesome for the show and we would just kind of put you in.' Jake didn't talk me out of it, but I called him and I was like 'Dude, I'm really unsure about this. Should I take this opportunity?' It's kind of like one of those one of those opportunities you hope you're never offered, because they're super hard to turn down. 'What if I don't do this and then never have the chance to do it again?'" he remembers thinking.
Jake told him that, if he was going to do it, he had to be a hundred percent sure. "And that was enough for me to go like, 'I'm definitely not, so I'm not gonna do it' and it was like a month later that we started talking about being a band together." The bitter part of the whole adventure is that his mom is a regular fan of the show. "She would have loved it!" he says laughing. But his parents are quite happy with his success now. "I think they're really proud. Anytime they can come to a show that's close to where I'm from, they travel to come see me."
On April 2014, when LANY put out its first two songs,"Hot Lights" and "Walk Away"  on SoundCloud, Paul, Jake and Les were sharing a very small one-bedroom apartment in Los Angeles. "Jake had all of his drums in our kitchen. It looked crazy in there." And he recalls those times. "We used to freeze towels in our apartment, so we'd sleep naked with frozen towels on us, 'cause it was just so hot in the summertime and we didn't have any air conditioning."
When asked about the crucial time he realized the band was going serious, Klein remembers the exact fraction of time and space he was located at. "There was this specific moment, when we were sitting at our dinner table in a one bedroom apartment we all shared and I remember tweeting something about our Los Angeles show or something. But I remember it, like, kind of blowing up. I ran all of our social media, and I looked at Jake and Les and was like "Man, my phone has blown up." That was their first show announcement. And when the day of their live debut as LANY in February 2015 finally came, he describes it as "kind of scary," but in fact, it was pure madness.
"It was so sold out and there was so many people in there, that the firemen came. The fire department came right in! Ten minutes before we were supposed to be on stage, I thought we were gonna cancel the show (laughs) We were so nervous, but it was such a special time. It was a great problem to have," he exclaims with a smile on his face.
He cherishes the bond he shares with his bandmates. "We're all so different, but we all work really well together and never really had a fight. In fact, some like, kind of tough conversations and a few tears. Mainly from me. I don't think Les has ever cried, Jake's pride never… —he interrupts himself— I don't know. Jake and I would cry on stage together, 'cause we just can't believe like what's happening. I definitely am the crier of the band, but it's been really cool just kind of grow and learn. Obviously nobody writes a book on how to do this. Everyone's path is completely different, so we're essentially just rolling with the punches and trying to make the best decisions possible every single day. And we've built a really nice team around us to help us make the right decisions, but it's a journey."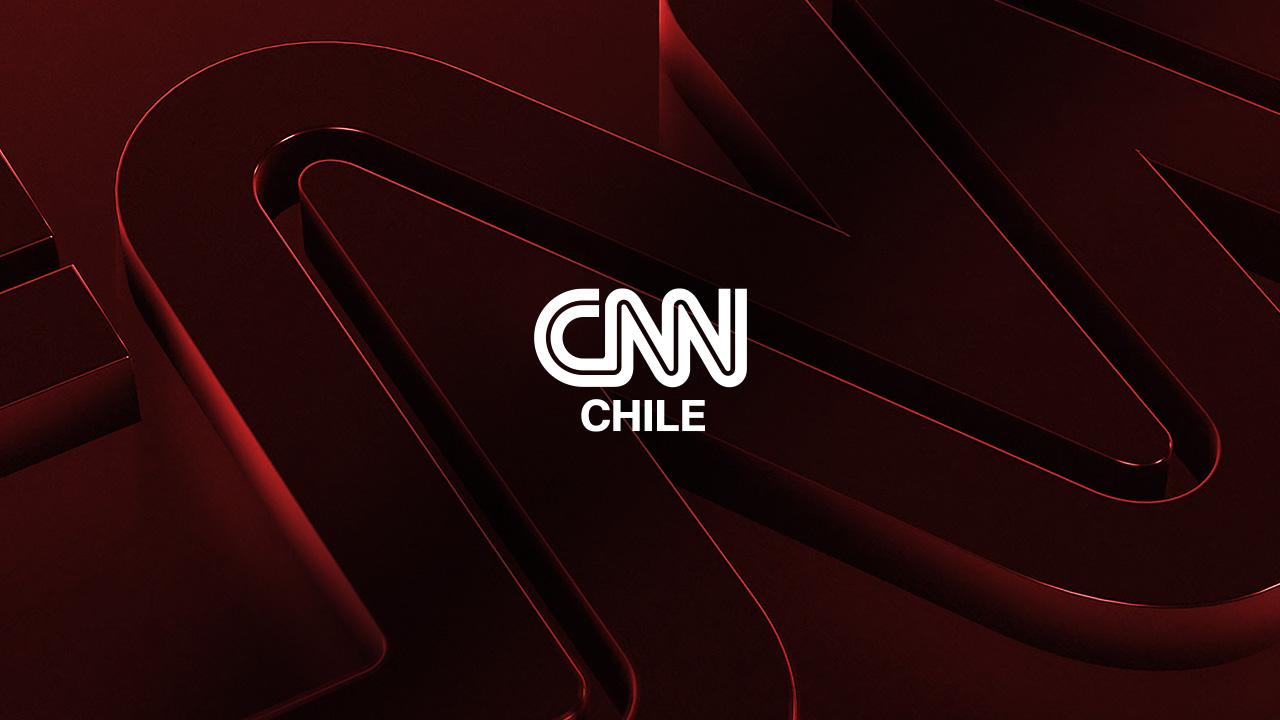 Malibu Nights
In 2016, Rolling Stone described LANY's sound as electronic pop mixing Eighties flash, blue-eyed soul, and the ongoing search for genuine connection on a smart phone. And today, when Paul talks about "Malibu Nights", LANY's most vulnerable and brutally honest album so far, he sounds like a proud father. Last year, in the midnight of October 4th, right after its release date, he tweeted: "I hope I live forever, but I died tomorrow, I'd wanna be remembered for writing these 9 songs. I love you," and shared a Spotify link to the album with his fans. Today, those same nine songs have reached almost 300 million streams on the same platform.
"When we put out our first album, I was proud of it, but still saw a lot of room for improvement and growth. Not saying that 'Malibu Nights' is our arrival and we could never do better. Of course we're gonna do so much better, but when I put out 'Malibu Nights' I was and I still am so proud of those nine songs. Because, to me, I made the album that I had dreamt of making my entire life, being a fan of music. So that's what that tweet meant and I still stand by that. This album is probably why I'm in the room with you right now and why we're on Chile and playing South America and selling out rooms in Mexico City having never been there. It's been a massive success for us. No songs are really on the radio or anything like that, we haven't had some big blow up moment on the Internet, but when you write nine really good songs on an album, things are just gonna happen, so it's cool," he says.
Even though it was absolutely obvious to the media —and anyone who wasn't living under a rock deprived of Instagram stories with Capri trips and New Year's Eve family parties—, who was the main inspiration for the album, Klein didn't feel scared about being defined by that person, the international 23 year-old pop superstar Dua Lipa.
"I wrote the album, she didn't," he shrugs with a smile. "People just happen to know who I was writing about because we were in a very public relationship. But she didn't write it. I was the one who woke up every morning and went 'okay, I'm gonna make the most of it' instead of sitting in my bed and not eating and being really upset about how this whole thing ended. So I went and wrote a bunch of really good songs and I made a really good album with my bandmates. Some of the best albums in the world are about heartbreak, so I wasn't ever concerned. In fact, about three or four months into making the album and writing, I was like, 'This is probably the best thing that ever happened to me.' So yeah, of course people know who my ex girlfriend is and know who it's about and that's okay. But I'm certainly not defined by a relationship. I'm defined by what I did when it ended," he clarifies.
As leaders of two really meticulous and dedicated fanbases, a lot of theories emerged when the pair broke up and Lipa released the music video of her hit 'IDGAF.' For example, its uncanny resemblance with LANY's music video for 'Super Far.' Fans were quick to point out that maybe she was trying to send a message to her past love.
"Maybe. She was my girlfriend when we made the 'Super Far' video. And the "Super Far" video was made before the 'IDGAF' video." But at the end, he praises her rising career. "I'm not pressed. She's amazing, I have nothing bad to say about her. I'm so happy she won the Grammys, she deserves it. She works her ass off and she's so talented. I wish her nothing but the best, really. I think she's amazing."
The next Coldplay
As Paul exposes his inner feelings through his songwriting, where he talks about crying and being brokenhearted, he doesn't feel the need to prove he is a tough guy who gets all the girls. "It's not like I'm doing it on purpose, you know? I'm just being me, but I think it's really cool that it is breaking down the walls of toxic masculinity. Like, I'm not painting my nails to piss people off. I just do it because I think it's cool, and I write about my feelings because I think there's a lot of value on articulating and communicating the way you feel and think. I think a lot of stuff goes wrong in the world because nobody actually says what they're thinking and feeling. They're so careful about what they say and they talk in circles and nothing ever gets accomplished, so the way I approach songwriting is I just telling it exactly how it is and I have no problem and no shame in admitting that I've been hurt, or admitting that I've had my heart broken, or admitting that I still think about that person and I still miss them. And I don't think that's really weakness, I just think it's honesty and I do think there's a lot of strength on being honest," he thinks.
In five years, he expects to see LANY playing arenas all around the world, but he admits that growing up as a band at the same rate in different countries is not an easy job. "We just left Europe. We were there for 43 days on tour and we did play a five thousand cap room in London and then we played five hundred in Warsaw, Poland. So there's a big difference," he says. They're working on it, though and even know where to look up to.
"Coldplay is the ultimate example of what we would like to become, and they are such an international act. When I think Coldplay, I don't even think about Britain or an U.K. band. I think Argentina. They just put a live album from Buenos Aires. And it's like, dude, that is so Coldplay to me.Playing all around the world and so many different countries. Coming here and traveling as much as we do, yeah, it is exhausting, but it's how we're gonna become the next Coldplay, which is what we would love to be able to aspire to be. So it's cool to be down here and then to know that there are people camping out at Starbucks at the lobby of our hotel because they know who we are. It's such a nice feeling and such a nice sign," he points out.
As for album number three? "We'll make it at the end of this year and then put it out on like spring next year." When I tell him I hope he doesn't get to suffer too bad in order to get enough inspiration for the songs, he laughs out loud and snaps back: "I'm gonna be okay!"
---